Vallejo Marina - Drone Photos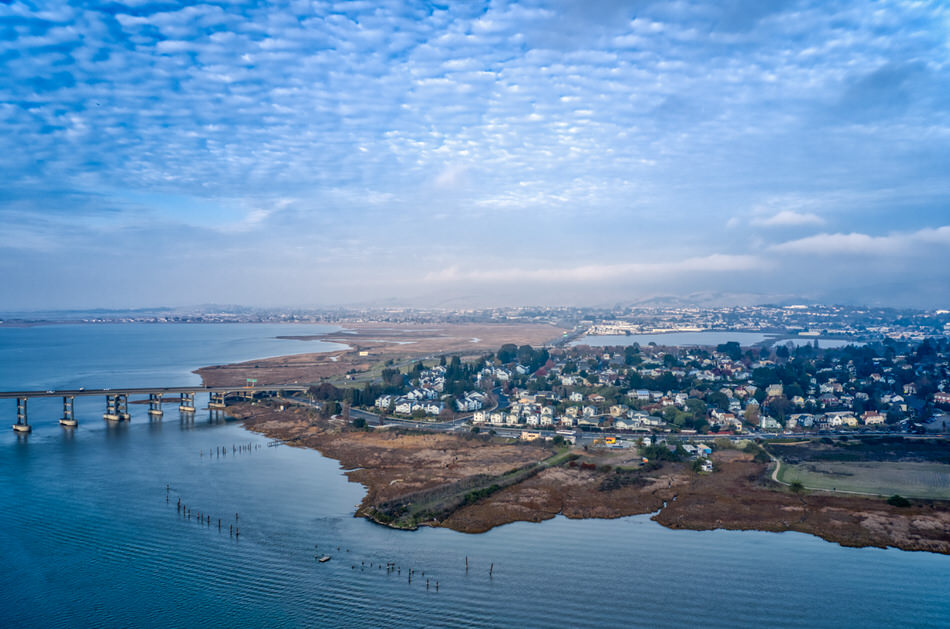 I went to Vallejo yesterday because I saw an interesting image on BayArea subreddit.
Google maps shows that the location only an hour drive from my house and there's a big parking (municipal marina) and open space to launch drone from.
The weather was frigid and windy. This flight is my third flight with the drone, and I'm still experimenting with how to fly the drone effectively.
So far I love it because of the freedom to compose. Just maneuver your drone around until it looks good!